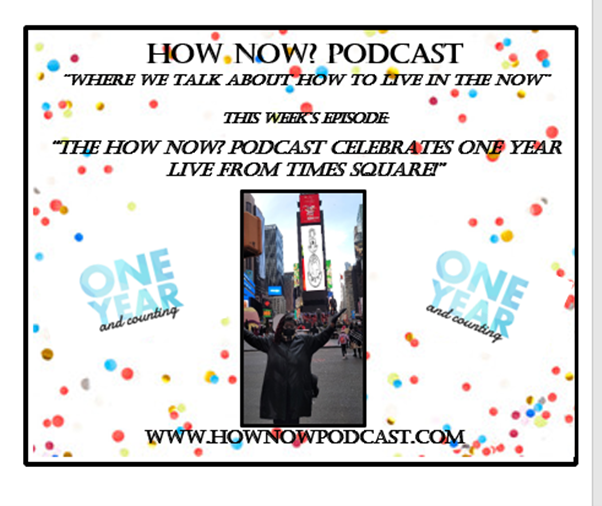 ***Now Playing***
This week's episode of the How Now? Podcast
How Now? Podcast One Year Anniversary!
The How Now? Podcast has reached its ONE YEAR ANNIVERSARY! Kim decided to celebrate the show's anniversary in her hometown of New York, in TIMES SQUARE! She asked a few folks HOW they were living in the NOW, and even met up with Times Square's own "Naked Cowboy"! Kim also give a shout out to all her former guests on the show.  It has been a year of informative shows that have addressed some timely topics...and we're not done yet.  There is more to come.  Stay tuned...
*LISTEN UNTIL THE END FOR THE NAKED COWBOY'S SPECIAL HOW NOW? PODCAST SONG!!!
Go to www.hownowpodcast.com and check out any of the shows you may have missed in Season One
OR 
Subscribe to the How Now? YouTube Channel at https://www.youtube.com/channel/UCt20OHNhdraMdcqkFnrFyGA
Enjoy the show!
#HowNowPodcast
#LivingInTheNow
#RedefindingYou